Data Backup + Restore.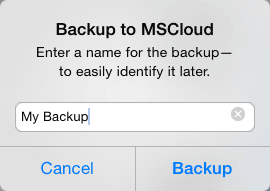 Backup
and protect your valuable History Shot Log data and MovieSlate Settings by saving everything to the cloud with just a tap.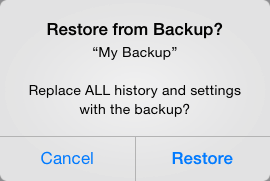 Restore data and settings from the cloud to any of your iOS devices.Learn More
Membership is Free + Easy
Sign up for MovieSlate Cloud from the app's Settings screen. To securely activate your account, follow the instructions we'll send you in an email.
With Free Membership
Join Now
Backup data + settings to the cloud
Restore data + settings from the cloud
Share workspaces between devices + colleagues
With a Pro Features Subscription
More Info
All features provided in the Free membership level plus:
Save multiple data + settings backups
Share data + settings with colleagues
Create Groups and manage members who can share data with the entire group.
And more to come...