Tentacle Sync E
MovieSlate Timecode Sync via Bluetooth LE.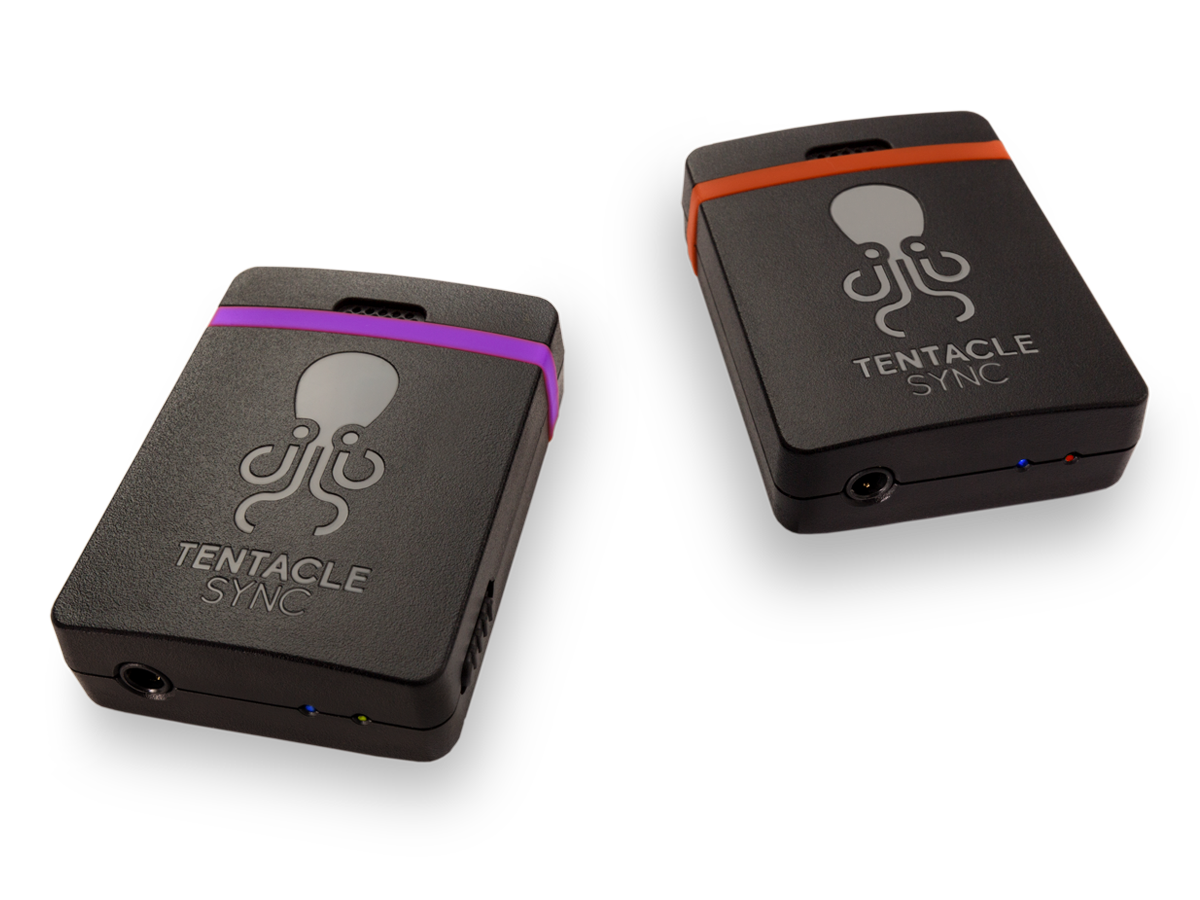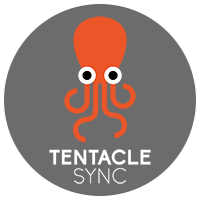 Tentacle Sync E
Starting at $293
Order Info
Small and Accurate.
Tentacle Sync E timecode generators deliver highly accurate timecode, in an impossibly small package, with battery life up to 35 hours.
Sync Reliably.
MovieSlate can sync to the timecode and frame rate of any available Sync E in range of your iOS device (requires Tentacle Sync E firmware 2.0 and newer, and MovieSlate 8.9.5 Pro Features).
Tentacle Sync website
Get choosy.
Have a few Tentacle Sync E's on set? MovieSlate allows you to browse and choose which Tentacle Sync E to sync from. Monitor each unit's battery life, signal strength, frame rate, and battery level.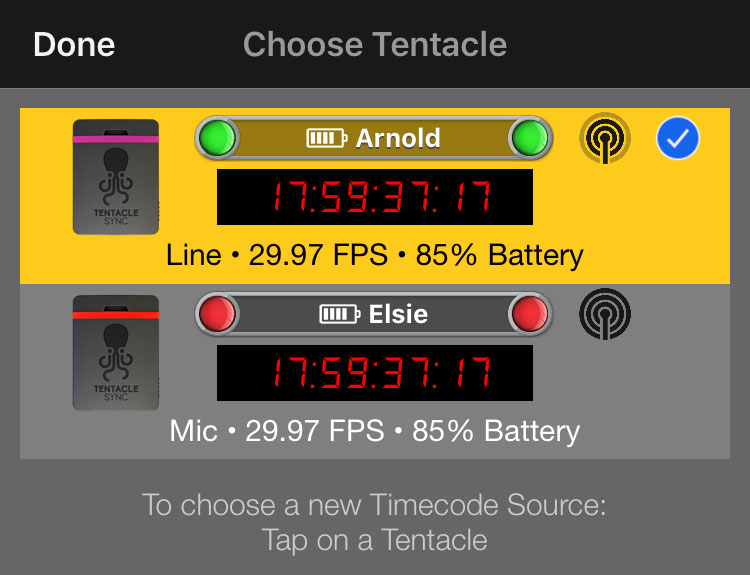 For every timecode-driven workflow
Whether you're using a DSLR or an Alexa, a pocket audio recorder or a multi-channel recorder-mixer the Tentacle Sync E provides you with a reliable and easy-to-configure method of distributing timecode among all your gear.
Features
Can act as Master Clock or Jam-Sync to any External Timecode Source
Setup and Monitoring with Bluetooth via Smartphone (iOS & Android)
Lockable Connector with the included "Tentacle Clamp"
Built-in Rechargeable and Replaceable Lithium Polymer Battery
Inaccuracy less than 1 Frame within 24 Hours
Runtime up to 35 Hours, Fast Charging via USB-C
Improved High-Quality Built-in Microphone
Switchable Mic/Line Output
Uses LTC Timecode according to SMPTE-12M Standard
SMPTE Timecode Rates: 23.98, 24, 25, 29.97, 29.97DF and 30 FPS
Integrated Hook Surface for Easy Mounting
Super Small (38 x 50 x 15 mm) and Lightweight (30 g / 1 oz)
2 Year Manufacturer's Warranty
Designed and Made with Love in Cologne, Germany