Bluetooth Timecode
Sync timecode with MovieSlate, cameras, and recorders wirelessly.
UltraSync BLUE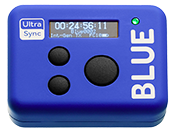 Timecode Systems' UltraSync BLUE is simple, low-cost, and has the potential to synchronise any camera or sound recording device with Bluetooth® connectivity. There are no cables and no mounting issues, giving you more freedom to shoot from creative angles with smaller, more mobile cameras.
More Info
Atomos AtomX SYNC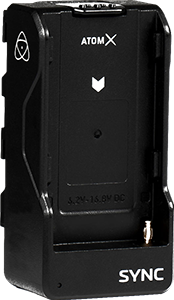 The AtomX SYNC module brings wireless timecode, sync and control technology to the Ninja V. It connects multiple Ninja Vs, cameras and audio recorders using reliable long range RF wireless technology patented by Timecode Systems.
More Info
Tentacle Sync E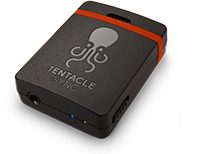 Tentacle Sync E is built on the idea of providing you with an easy to operate and reliable timecode and sync tool that works in nearly any kind of setting. No matter how small or complex your shooting challenge is, the Tentacle Sync E is the right companion for your creative task.
More Info