Helpful Software:
Pomfort Silverstack
Import shot metadata from MovieSlate® XML into this desktop app.
Pomfort Silverstack
for Mac OS X
Purchase or Rent / Free to try
Pomfort's Silverstack media management system now directly imports MovieSlate's native XML— allowing you to manage all of your media and the notes and metadata that you created on set using MovieSlate.
Tag clips, mark circled takes, add custom comments or enter scene and take names on MovieSlate during the shooting. This information can be easily transferred to Silverstack where it is consolidated with all other clip related metadata. The matching of clips and imported metadata is automatically assured via timecode or file name. In Silverstack's library the entire metadata is now directly beside the movie clip. Use information to increase the efficiency of the quality check tasks in Silverstack or export all data via PDF or CSR to editorial or to other post-production facilities.
Silverstack website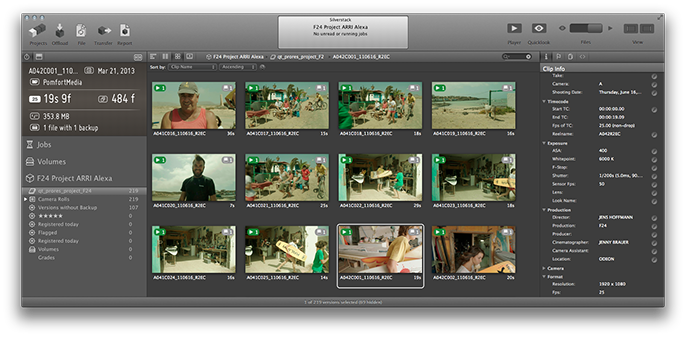 Silverstack Features
Supports all Cameras and formats
Multi-destination backup options
Advanced library and playback capabilities
Powerful new Report Center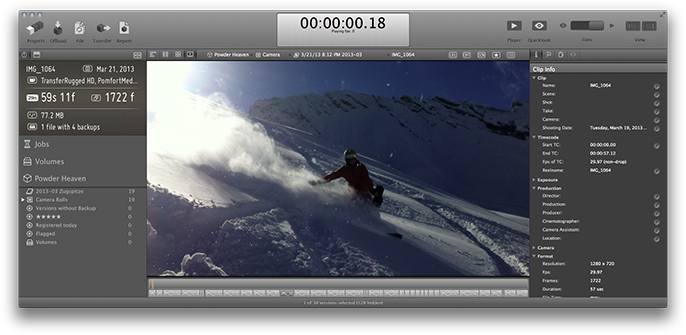 Silverstack System Requirements
Mac OS X 10.7 or later
A Mac with an Intel processor
How it works