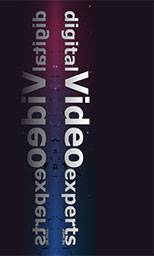 "This app comes HIGHLY recommended by my company, Digital Video Experts, Sydney, Australia. The iPad version is a MUST, very easy to use and has all the functions we need. We mainly use it when filming training videos."
Digital Video Experts
Sydney, Australia
The iPad has enough battery power to get us through an entire day of using this app, which is very important.
Writing notes about shots reduces post production time. Once filming is done simply email yourself an HTML ready file. Upload to a web server and your post production team can access from anywhere and any computer.
PureBlend are regularly updating the app with excellent features... The app just gets better and better!
From us in Sydney: 2 thumbs up and well worth the money. Don't hesitate if you want a very cool & reliable electronic movie slate (it will also impress your clients... It certainly did for us!!)
Thank you Pureblend, keep up the excellent work, we are loving it.