I accidentally logged shots for page 11 with the PAGE field set to a different page number, how do I re-assign the page number for those shots?
Yes!

Tap the History tab, navigate to the project and shots that you mis-logged.

In the Shot Details, tap on the PAGE# field to bring up the editing keypad.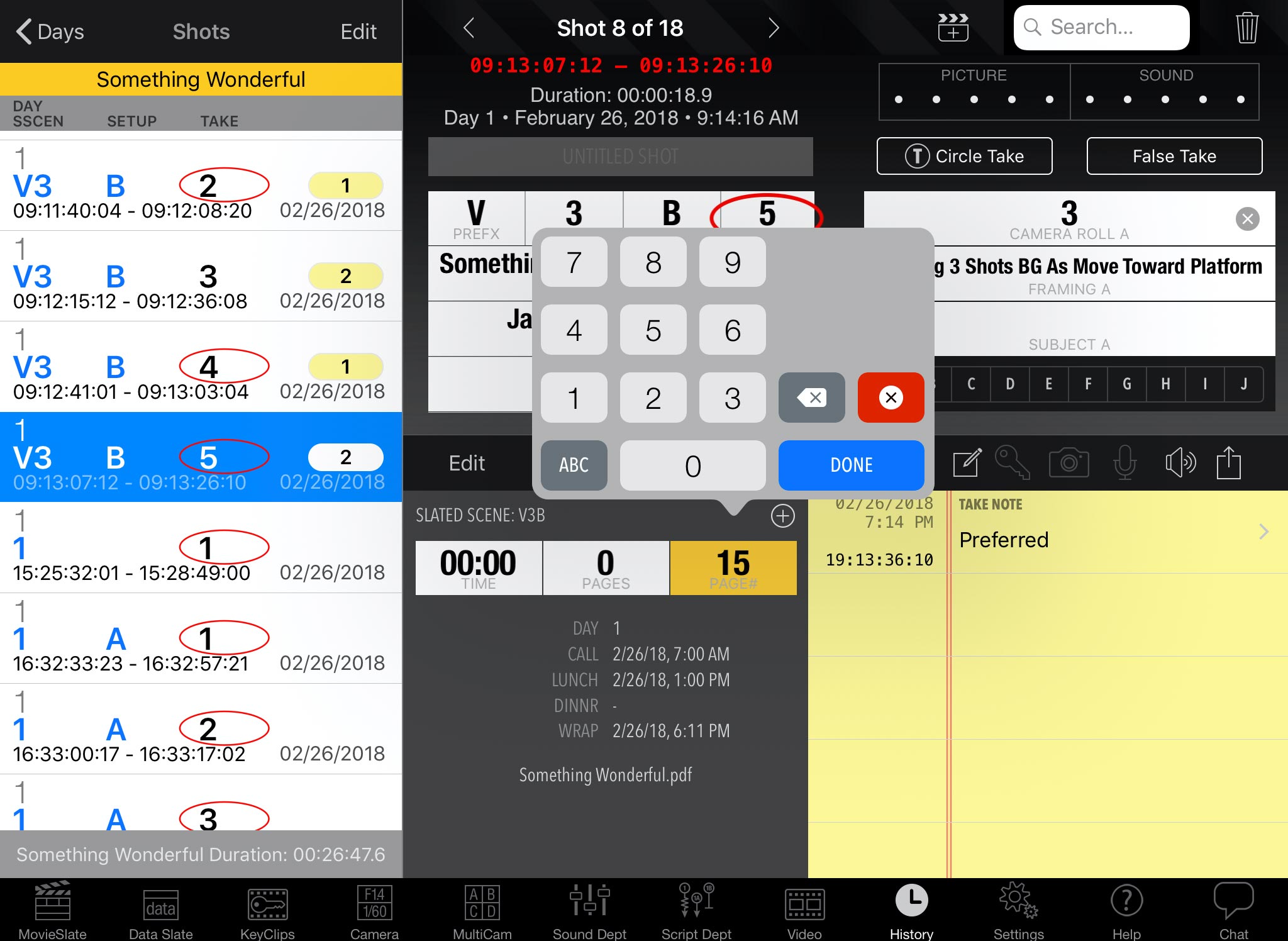 Use the keypad to enter the correct page, then tap the Done button. In our example we are going to take a shot assigned to Page 15, and re-assign it to Page 11.